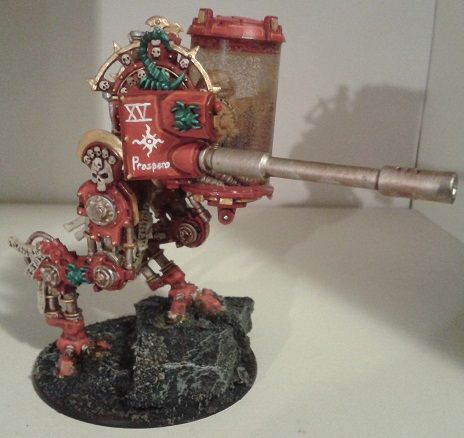 Today I'm showing off a Helbrute kitbash by Strigis Nox. He emailed me out of the blue this morning with these wonderful pics and the short write up below...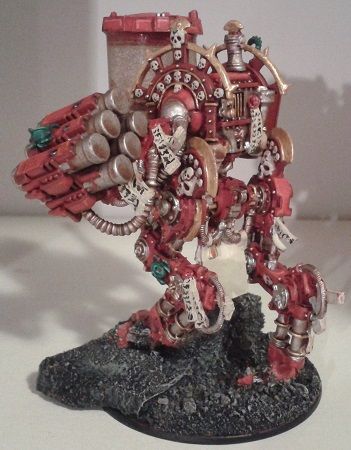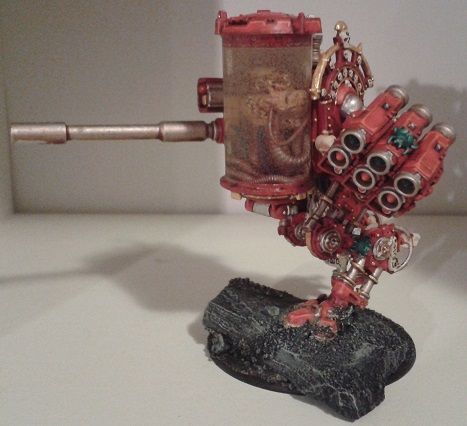 Strigis wrote...
The first Helbrute is finished! (finally). For the dreads I wanted to go with the aesthetic of being cobbled together the best they could with the parts they had available while at the same time trying to get some themes of Egyptian sarcophagi into the model.

"Revuel Arvida" – noted Corvidae member is entombed within his makeshift dread frame that was constructed from a Penitent Engine, Rhino Hatches, a Predator Autocannon, HK missiles, a catachan, innumerable Tomb Kings Bits, cable maker & green stuff, a clear plastic cooking spice tube and Pour-On for the water effect."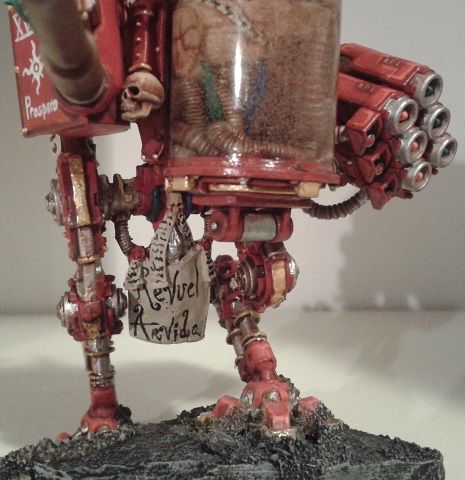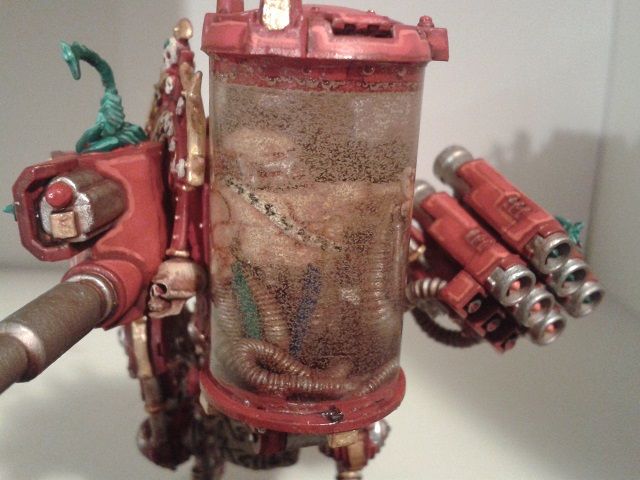 I love this kitbash! So imaginative! And a wonderful use of
Tentacle Makers
! My favorite part is the clear sarcophagus with the remains floating in it. I've asked Strigis for a tutorial on that aspect of this project so hopefully we'll have something from him shortly.
Stunning work, Strigis Nox!
<<< >>>