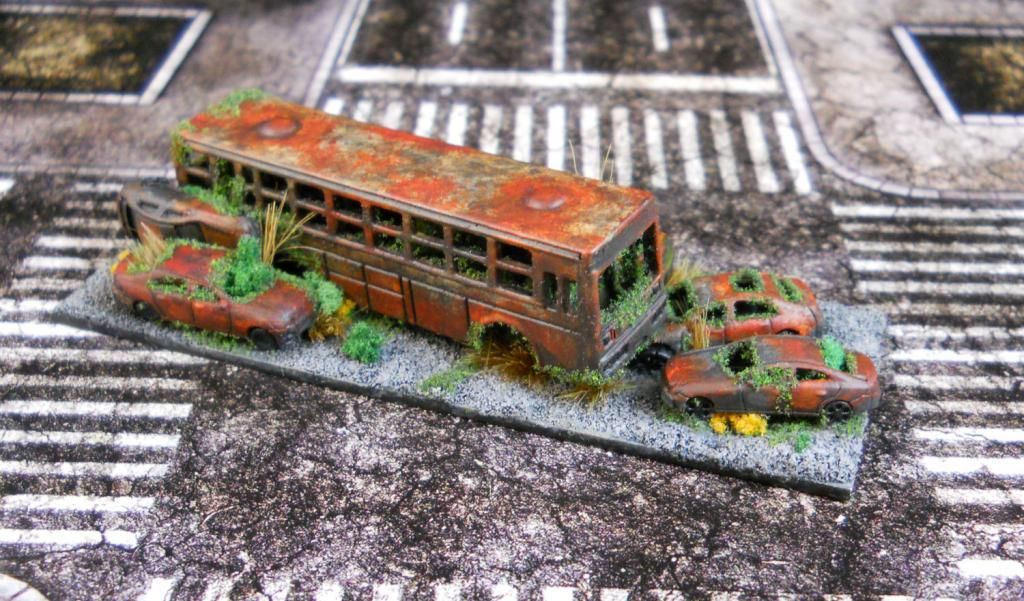 by Novus
Still on my Dropzone Commander kick. More terrain this week! This time it's a wrecked bus-involved auto collision (we don't say "accident" because that implies there is no one to blame).


I blame the Scourge! Bastardos!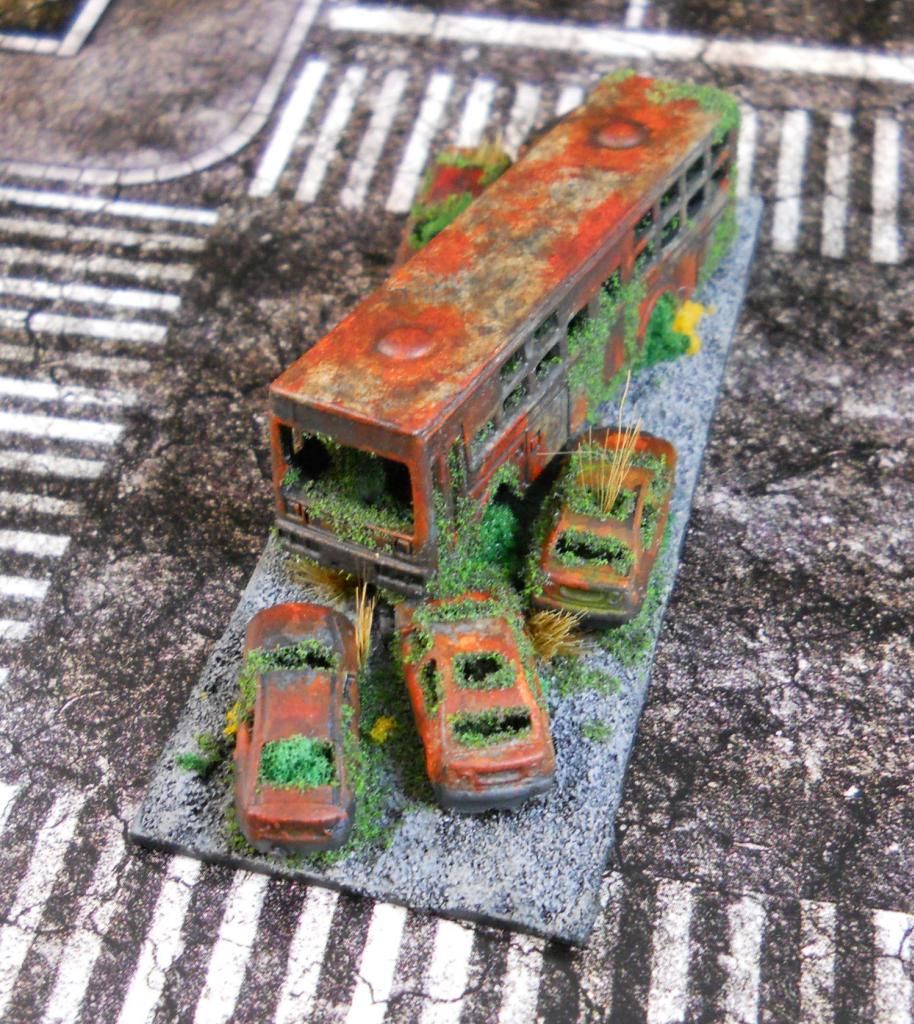 I really just went for the Reconquest era look for these vehicles: rust and dirt, no windows, few tires, and very overgrown. It's amazing what removing the windows does for these!
Again, these are the
100 N Scale Cars
and a set of
6 Buses
I got off Amazon recently.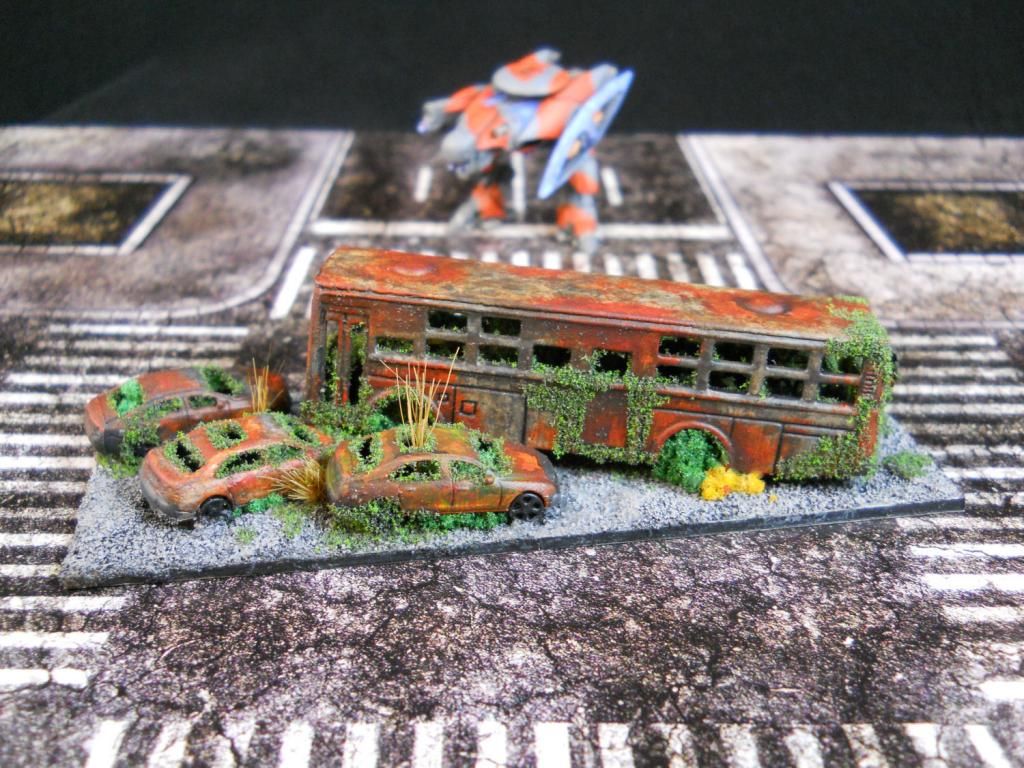 I've got the Zeus in the background for scale. He can just about see over it.

As the cars have no real interior, like the bus, I just decided to remove the glass and fill them with plants. I did the same with the bus, but hid less of the interior for it.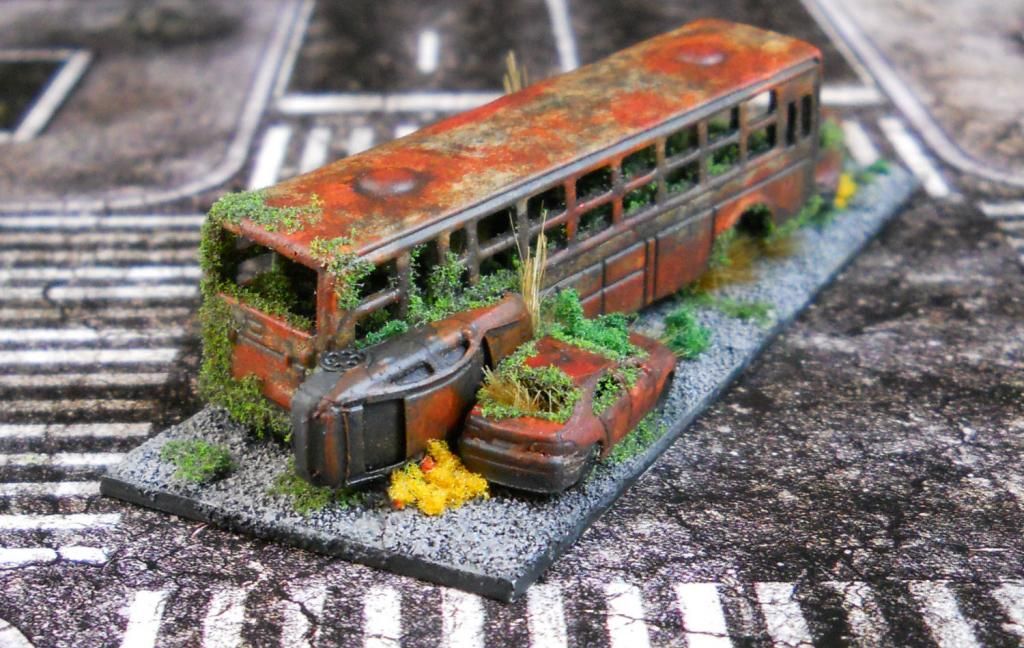 The way I see this scenery being played is that this terrain piece does count against aircraft and the LZ template involved.
I also figure that infantry can hide in and around them, thus providing Body and Soft cover if the infantry base is touching or within the scenery.
Also, the bus grants Hull Down to vehicles hiding behind it. Tall units (like PHR and UCM) can shoot over the bus, but only if they are in base contact.
I'll have some 40k scenery next! A great kit from
Mechanical Warhorse
. Stay tuned!
<<< * >>>